Submit you NEAR NFT artwork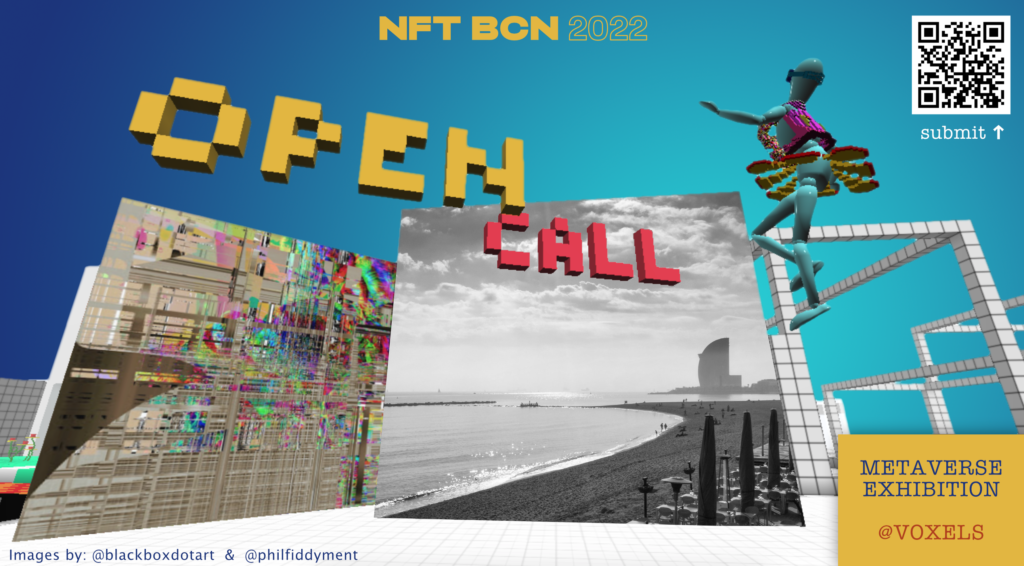 OPEN UNTIL MAY 30th

No commission charged, just send your submission and the NFT.BCN curators panel will select around 10 artists for the show.
The NFT stays in your wallet and you sell it through your preferred markets, we just display it on the virtual walls of Voxels Metaverse.
☟
PLEASE NOTE:
– Only ONE link per artist. If you send more we will consider only the first one.
– Only NFTs of artwork created by yourself and minted on the NEAR blockchain. NEAR minting platforms are: Mintbase, Paras, etc.
– To learn how to mint on NEAR, attend our presential workshop on July 1st in Barcelona and get a guaranteed spot in the exhibition. Only 30 spots available. Write to hola@nftbarcelona.cat for details.
---
submission form